Why choose managed cyber security solutions from CisCom Solutions?
$200,000
Average cost of a data breach for companies of all sizes.
$42,000
Average ransomware payment for a small to midsize business (SMB).
193 DAYS
Mean time to identify a data breach.
39 DAYS
Mean time to contain a data breach.
90%
of breaches occur during non-working hours.
Managed Security Services
from CisCom includes advanced 24x7x365 security monitoring of your company network, management of your network intrusion detection systems, oversight of patch management and upgrades to your work devices, plus identity and access management.

With all that in place, your business is now empowered to add on managed email security, workstation management, and the ability to train and test your staff in successfully navigating phishing attacks and other security vulnerability situations.
CisCom Cyber Security Solutions
Our rigorously vetted stack of cyber security applications and platforms are capable of protecting all categories of data from theft and damage originating both inside and outside your business. Coupled with our team of experts, you can rely on our solutions to keep your company and customer assets covered.
CisCom Email Security Solutions
Conducting business across email is a standard which means your company data and employees are exposed to a barrage of social engineering attacks. Long gone are the days of simple spam filters hiding annoying messages. Our email security solutions provide robust safeguards for both user errors and malicious intent.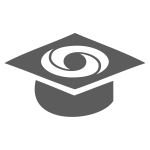 Security Awareness Training
The largest vulnerability exploited by cyber attack is the staff of a company, so we've partnered with the best trainers on social engineering security measures to protect your most important asset: your people. Learn how to have a more technology-confident staff, better security culture, save money and time, and most of all be more secure!
The Biggest Hacker Target in History
Your small business is already a part of it. There's no denying it. While enterprise-level targets still exist, enterprise protections and threat awareness exists as well. This makes them a low-ROI for the multi-billion dollar business of data theft and ransomware.
Countless small and midsize businesses still see themselves as "too small" to be a target, and that mindset is a devastating mistake to make. Cyber criminals are bullies on a global scale, and like any bully, they won't target the biggest and most capable of protecting themselves. They will attack those who are most vulnerable and least prepared.
Don't let that be you!
In 2021, our partner threat researchers recorded 623.3 million ransomware attacks globally. This total marked a 105% increase over 2020 and more than triple the number seen in 2019.*
 In Q4 2021, Real-Time Deep Memory Inspection (RTDMI) technology found more never-before-seen malware variants than in any quarter since its introduction in 2018. A total of 442,151 never-before-seen malware variants were identified in 2021, a 65% increase year-over-year and an average of 1,211 per day.*
Cryptojacking continued to surge last year, rising 19% globally to 97.1 million — the most attacks that our partner's threat researchers have ever recorded in a single year.*
Encrypted threats increased sharply in 2021, climbing to 10.1 million attacks — a 167% increase year-over-year. In August, the number of encrypted attacks broke the 1 million mark for the first time, then continued to rise, reaching nearly 2.5 million by year's end.*